RISOTTO
WITH CREAMY CHEESE

A tratidional Italian risotto enriched by the extraordinary quality of our Carnaroli rice.


HOW TO USE:
Pour the content of the bag into a pot with 600 ml cold water. Mix and bring to a boil. Cook for 12 minutes without lid on medium heat, stirring occasionally until the water is completely absorbed. Add a dollop of butter and some Parmigiano Reggiano cheese for a creamier risotto.

LIVE BETTER WITH TASTE:
We choose high quality, dehydrated natural ingredients to give our risottos an authentic taste and keep the nutritional qualities of the traditional recipe unchanged; without glutamate.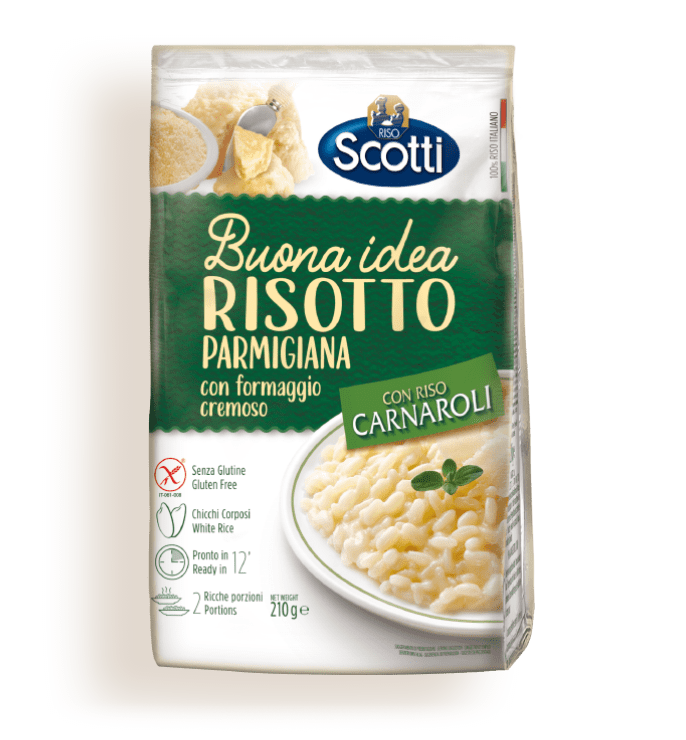 THE NUTRITIONIST RECOMMENDS.
Remember: if you are a healthy and active woman, you should take between 1700 and 2000 calories per day. If you are a man in the same condition, you should take between 2000 and 2400 calories per day. This requirement obviously varies depending on your age, lifestyle and general health.
TECHNICAL DETAILS

INGREDIENTS
Ingredients: Carnaroli rice 83.7%, rice flour, preparation based on cheese powder 5% (whey, cheese powder 41% (milk, salt, rennet, whey), salt, flavorings), natural flavors, preparation based on olive oil powder (olive oil, glucose syrup, milk protein, natural flavors), sea salt, onion, whole milk powder, garlic.

ALLERGENICS
may contain traces of fish, molluscs, crustaceans, celery, soya and sulphites.

BEST BEFORE DATE
15 months after production date
NUTRITIONAL TABLE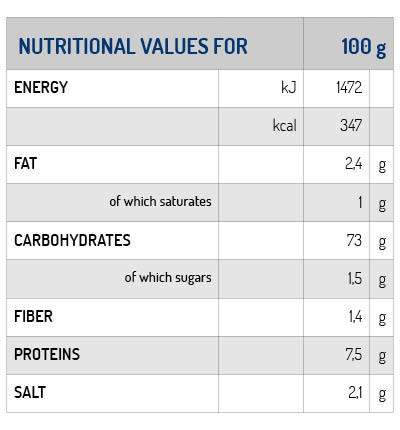 HAVE FUN COOKING
A demonstration of what you can create with our rice
#COOKINGJOINSPEOPLE
Meigoo Polow
Iran
Traditionally, rice was present in Norther Iran cooking and in the houses of wealthy, while in the rest of the Country bread was the main element. Nowadays, the most appreciated varieties of rice thanks to their flavour are the ones cultivated in Northern Iran. The proposed recipe is Meigoo Polow, a dish cooked in Southern Iran.
RECIPE
#COOKINGJOINSPEOPLE
Tuy palovi
uzbekistan
Plov is one of the main Uzbek typical dishes, usually cooked with rice, pieces of meat, carrots and onions. The origin of this dish is bound to a legend!
RECIPE
#COOKINGJOINSPEOPLE
Xinjiang Uyghur
Polo China
It is a vegetarian dish where meat has been replaced with dried fruits, such as prunes, apricots and raisins.
RECIPE
#COOKINGJOINSPEOPLE
Köftes tomato and pepper
TURKEY
Köfte is a ball made with minced meat. There are several variations without the employment of meat, such as the ones with lentils or potatoes.
RECIPE

Sign up for the newsletter today and get monthly news, updates from the company and e-shop promotions!
By subscribing to the newsletter you are eligible to get a discount code to be used in our eshop!