A LIFE FOR RICE,
SINCE 1860

Dario Scotti.
The company and its history.

Passion, perseverance, patience:
Passion is essential for you to see a goal that others don't see, patience and perseverance allow you to reach it. The history of my company dates back to more than 150 years ago with my great-grandfather Pietro Scotti and I'm sure that even in its daily operation the company can create knowledge by favouring the culture in the communication strategies.
The need to preserve evidences next to products, to collect the documents testifying the entrepreneurial progress, to go back to the roots of the company history and sector's traditions.
At the base of the culture of a company there are the values of risk and initiative, the gusto for innovation, the ethics of responsibilities, the pleasure of discovery, the will of changing  a fact to assert a new product or leave an old market.

Mr Dario Scotti has been leading the family company for thirty-five years and todays he's leading the transformation of Riso Scotti into a rice European industrial group.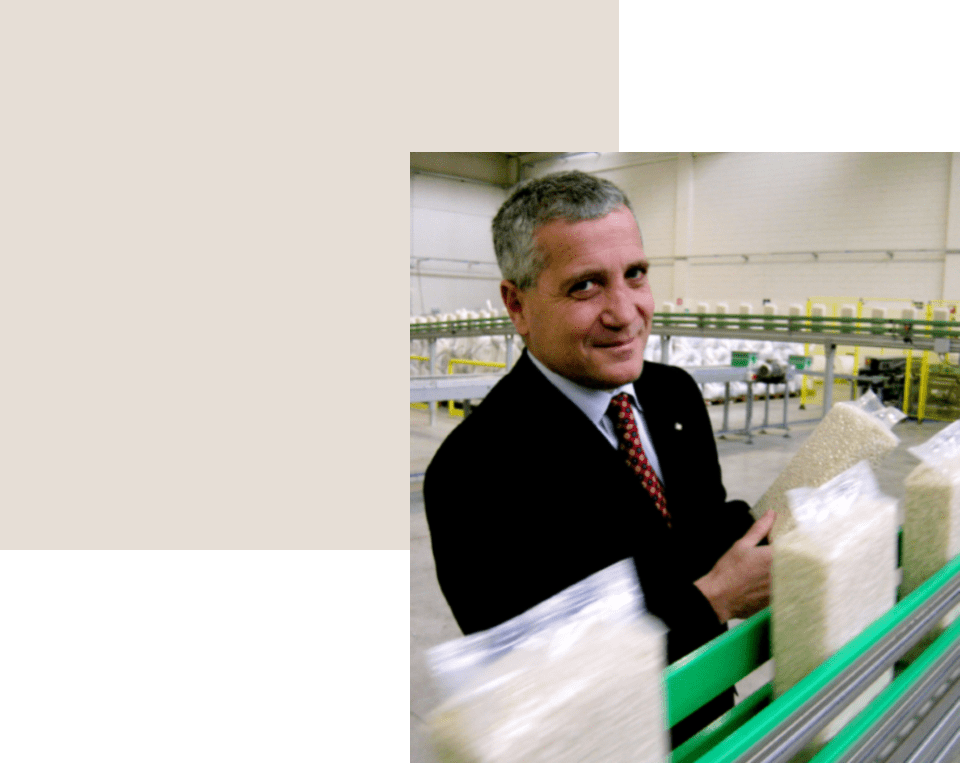 Dario Scotti's important intuition has been the continuous wish to explain to consumers the distinguishing features of the products by Riso Scotti compared to competitors.
Today, almost all Italians know Riso Scotti's brand. This is a particularly important result, considering that the Company produces and markets a traditional "simple" product that, thanks to the strong entrepreneurial boost, from an ancient and static "commodity" converted into a diversification products system, with more service contents, aimed at meeting the real and potential requests by the customers.
THIS IS
OUR COMMITMENT!
We are a company of people committed to create value and culture of rice.
The specialized knowledges of those who work in Riso Scotti characterize us and make us unique!
At Riso Scotti, processing rice is a tradition handed down by six generations, but our pride and commitment to produce the best rice didn't change with time.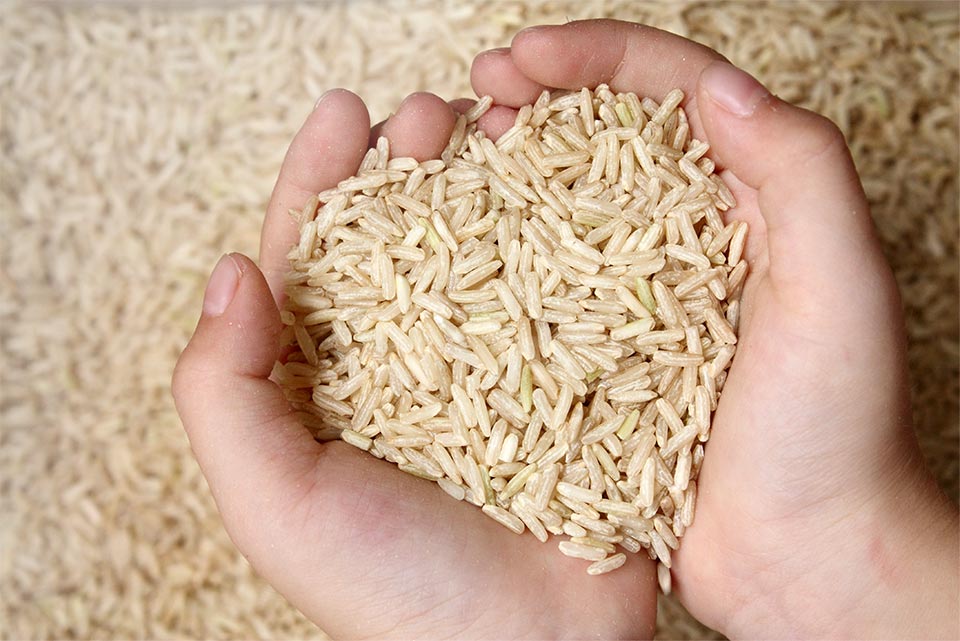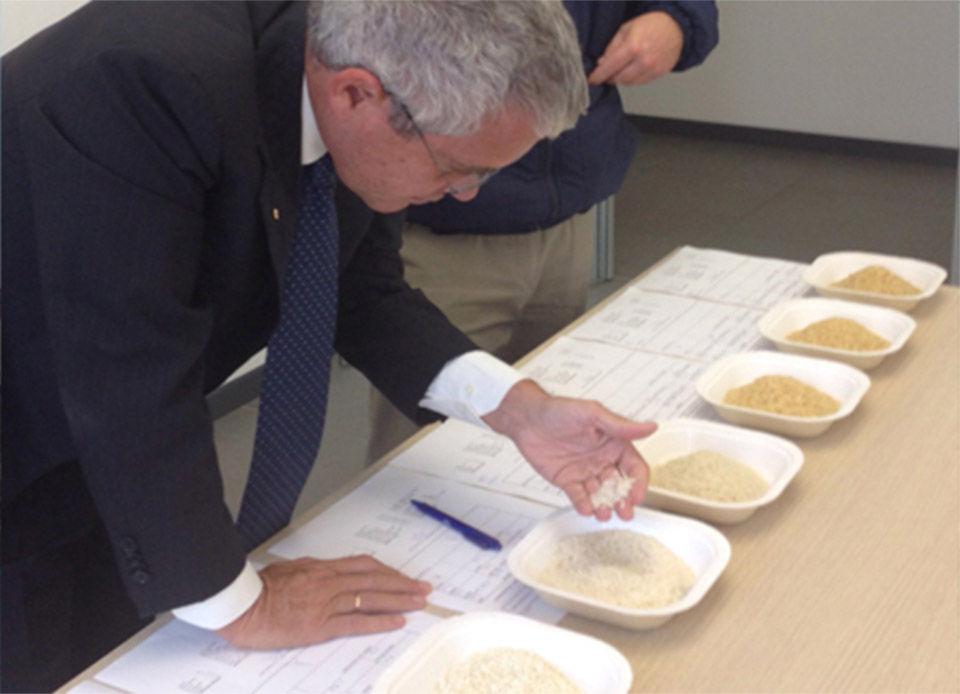 QUALITY,
THE VALUE IN WHICH I TRUST!
Part-time entrepreneurs don't exist. If you decide to be an entrepreneur, you have to dedicate 100% of your time to the company.
In my opinion, entrepreneurs should dedicate their soul to the company, otherwise they should stop. There are activities that I carry out every day, all the time, with almost manic punctuality and precision; one of the most important ones is the sample testing of the raw materials quality.
Every day, at 3:20 p.m., I have a meeting with the dedicated team, and I check the different varieties of rice that will then be processed in the plant. If you want to be an entrepreneur and last in time, you have to express values and hand them down through generations; the value of quality, for my company, is unchanged for more than 150 years.

OUR LOVE FOR RICE
FROM MORE THAN 160 YEARS

SURFACE
2001
Construction
of the plant
65.000 square meters
25.000 square meters
STORAGE
6.500 tons
3.000 tons
270.000 litres
PRODUCTION CAPACITY
30.000 pieces / day
50.000 pieces / day