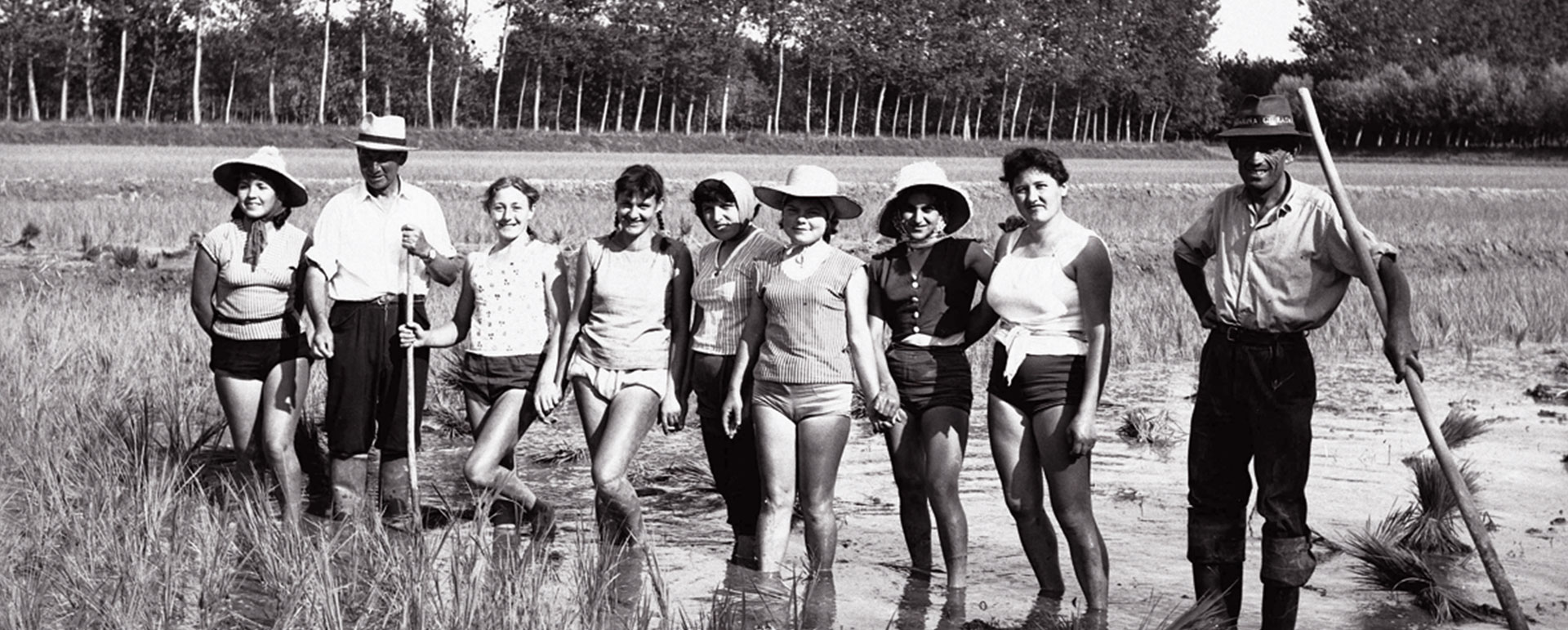 160 YEARS
IN THE LANDS OF RICE

An ancient history,
speaking of great modernity.
Since 1860 Riso Scotti has been representing a set of long-standing values that are here to stay: quality, tradition, innovation, passion, always been centred around consumers' needs.
At Riso Scotti rice is our way
of being, an art that has
been handed down for six generations.
In over a century and a half, this family company has grown and evolved from an artisan mill into an industrial rice-processing company, from a local company to a European rice group. Over time the pride and commitment to producing the best rice has not changed.
The company has been able to combine the respect for the origins with the innovative push required by the market. Always receptive to the evolution of taste and dietary habits,
Riso Scotti is thus committed to come up with products that enhance the health benefits of rice, without giving up on taste.
This ultra-secular history takes place in the Pavia area, happily wedged between the Po and the Ticino rivers. A land of rice fields. A "land of water".
1860
Riso Scotti is born
A small rice farming company dedicated to the harvesting and processing of rice is set up near Pavia: it is the beginning of Riso Scotti.
1890
F.lli Scotti
Foundation of F.lli Scotti and transfer of the company in Villanterio.
1953
Ferdinando Scotti
Mr. Ferdinando Scotti transfers Riso Scotti in Pavia, Località Torretta.
1956
Riso Scotti S.p.a
The production moves to the city of Pavia: Riso Scotti S.p.A. is born.
1957
The boxes
The paper bags are replaced by It is the year of the first crucial innovation: the switch from paper bags to carton cases. From craft business to industry.
becomes an industry.
1986
Dario Scotti
Mr Angelo Dario Scotti, Ferdinando's son, becomes Managing Director.
1992
Vacuum-packaging
Riso Scotti is the first rice company to foster the switch from traditional packaging to under vacuum packs: it is an absolute breakthrough that forces competitors to follow suit.
1996
Parboiled rice
The parboiled rice is launched.
2000
Rice by-products
Rice starts evolving as an ingredient for new product categories: pasta, milk and bread substitutes.
2004
Bivio vela
Dario Scotti becomes the President of Riso Scotti S.p.A. Production moves to the current plant site, Bivio Vela.
2005
Riso Scotti's Danube Project
Start of the innovative agri-food project in Romania:
the Danubio Project.
2013
Ebro Food
Joint Venture with the Spanish multinational rice company Ebro Foods.
2015
Expo Milan
Riso Scotti signs the Italian rice.
2015-2017
#feedtheplanet
A new way of making business, covering 10,000 kilometres on the rice routes.
2020
Riso Scotti goes Global
Riso Scotti is now present in 85 countries around the world.

A LIFE FOR RICE,
SINCE 1860