Do you really know rice?
Discover with us the secrets, the history and the tips to make the most out of every rice variety.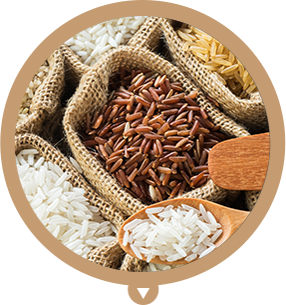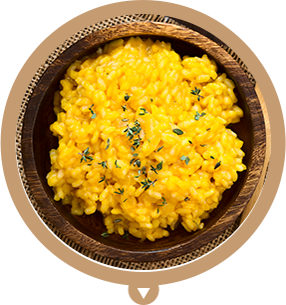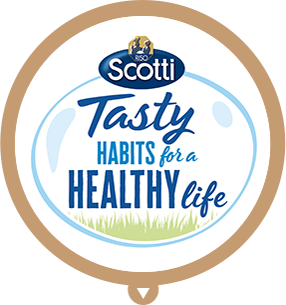 CARNAROLI RICE
DO YOU KNOW THAT USING THE RIGHT RICE VARIETY CAN MAKE YOUR RECIPE TASTIER?
Carnaroli rice, characterized by compact and large grains, is ideal for the preparation of risottos because of its firm texture and its ability to absorb the flavours.
Knowing the difference among rice varieties is key to obtaining excellent results in the kitchen!
RED RICE
DO YOU KNOW WHY RED RICE IS RED?
Because it contains anthocyanins, "skin-friendly" molecules that effectively counteract the formation of free radicals. If you want to feel always young, always include in your weekly diet a dish of Gran Rosso Integrale Rice, now also in the 10-minute version!
RICE FOR RISOTTO
ARE YOU PASSIONATE ABOUT RISOTTO?
If you fancy a risotto, Carnaroli rice cannot miss in your pantry. Thanks to an 18-month aging process, our Aged Carnaroli rice keeps firm during cooking whilst retaining its starch and protein content so as to better absorb sauce.
BLACK RICE
A TASTY REMEDY AGAINST FATIGUE AND IRON DEFICIENCY, black rice is a variety particularly rich in iron! And if you have little time use our Black Rice 10′, which cooks in just 10 minutes!
WHOLEGRAIN RICE
WHY IS BROWN RICE HEALTHY?
Brown rice is rich in fibre, iron, calcium and phosphorus and also contains good fats such as Omega 6 and Omega 3. Try our wholegrain rice ready in 10 minutes: the Integrale, the Gran Rosso Integrale and the Gran Nero Integrale!
ITALIAN RISOTTO
The first risotto recipe
dates back to 1854
Italy is the best place to grow risotto rice, thanks to the specific characteristics of the Italian climate and territory. Accounting for 50% of European production, Italy is the largest…counties.
Italy is famous for its risotto and a number of rice varieties have been developed for this purpose, especially Arborio and Carnaroli.
ITALIAN RISOTTO
The first identifiable risotto recipe
dates back to 1854
Today, Italian risotto is found on many restaurant menus around the world.
The Arborio variety is the most famous rice abroad for Italian risotto. Carnaroli is the premium rice variety used by chefs to create exceptional risottos.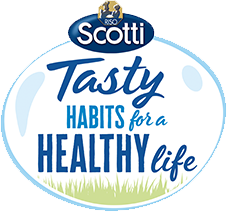 VEGETAL DRINKS
Your delicious alternative to cow's milk and soy drinks. Organic, 100% vegetal
and naturally lactose free: your healthy choice.
Riso Scotti vegetal drinks are obtained by selecting our best organic cereals. After an accurate process, the "cereal drink base" is extracted from grains and seeds, then it is ultra-heat treated (UHT) and packaged. Their pleasant cereal flavour gives a tasty alternative to cow's milk, especially in case of lactose intolerance.
YES TO SELECTED INGREDIENTS
YES TO ACCURATE MONITORING
YES TO UNIQUE RECIPES FOR WELLNESS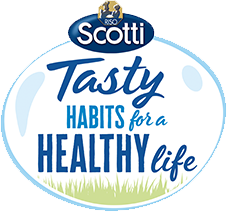 VEGETAL DRINK
Your delicious alternative to cow's milk and soy drinks. Organic, 100% vegetal
and naturally lactose free: your healthy choice.
Rice:
among the health benefits of rice, its great ability to provide fast and instant energy
Oat:
among its many healing properties, oat is best known for its high protein and fibre content and cholesterol-reducing properties.
Almonds:
an extraordinary concentration of nutrients and healthy fats with a unique flavour.