Organic, gluten-free Basmati rice cakes with red rice and black rice.

IT'S SPECIAL BECAUSE:
The biscuits go perfectly with many ingredients, sweet or savory.

HOW TO USE:
Do not renounce to taste, try them instead of bread for a balanced nutrition: at breakfast with jam or honey, at lunch instead of bread, or use it as a base for delicious canapés.

LIVE BETTER WITH TASTE:
Basmati rice cakes are obtained through a rice blowing process that uses heat and pressure. The result is a natural product, which preserves all the nutritional properties of the rice grain.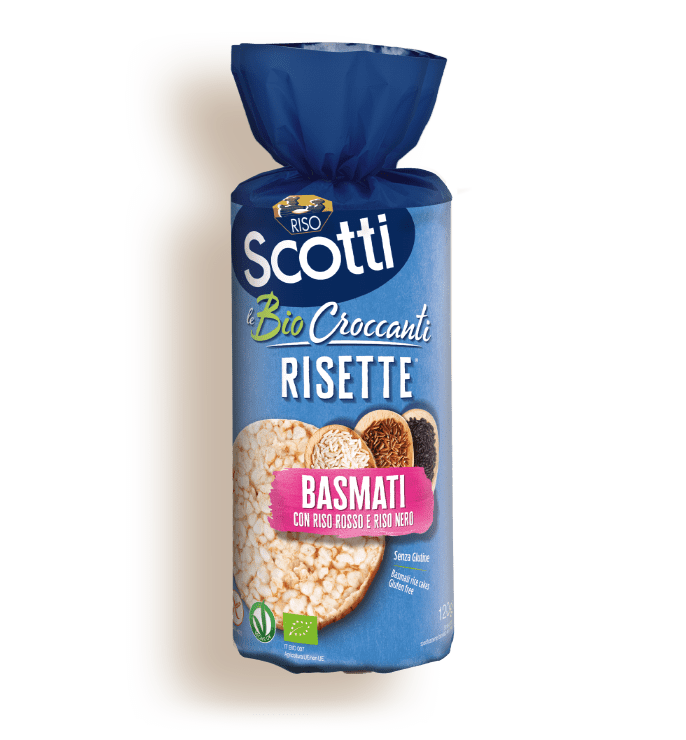 THE NUTRITIONIST RECOMMENDS.
Remember: if you are a healthy and active woman, you should take between 1700 and 2000 calories per day. If you are a man in the same condition, you should take between 2000 and 2400 calories per day. This requirement obviously varies depending on your age, lifestyle and general health.
TECHNICAL DETAILS

INGREDIENTS
Ingredients: Basmati rice* (64%), rice (25%), red brown hermes rice* (5%), black brown Nerone rice* (5%), salt.
*Ingredients from organic farming

ALLERGENICS
May contain traces of soy and sesame.

BEST BEFORE DATE
18 months after production date
NUTRITIONAL TABLE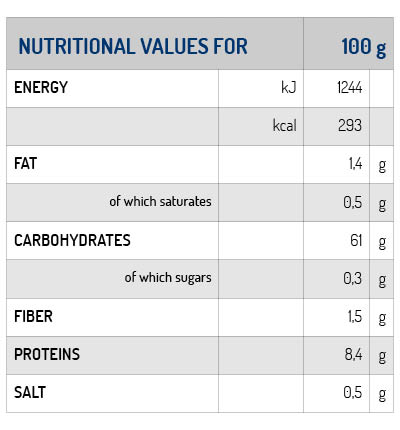 HAVE FUN COOKING
A demonstration of what you can create with our rice

Sign up for the newsletter today and get monthly news, updates from the company and e-shop promotions!
By subscribing to the newsletter you are eligible to get a discount code to be used in our eshop!