Rice bud oil, with vitamin E and Y-Oryzanol.
High stability and resistance to high temperatures.

IT'S SPECIAL BECAUSE:
If you try it, you will no longer give it up.

HOW TO USE:
Our rice oil has a sweet taste and a pleasant nutty smell that you can appreciate as a condiment for cold dishes and salads. If you use it to fry, you will notice that it gives fragrance and lightness to dishes, thanks to its high smoke point which guarantees high stability and resistance to high temperatures.

LIVE BETTER WITH TASTE:
Three tablespoons of rice oil every day provide your body with 10g of linoleic acid, a nutrient that, as part of a healthy and balanced diet, helps to maintain normal cholesterol levels. The presence of vitamin E also protects cells from oxidative stress.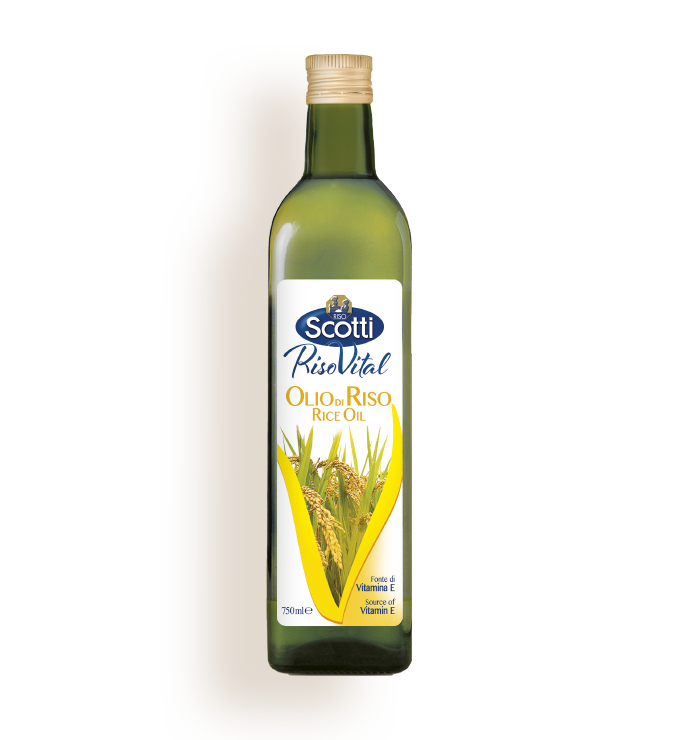 THE NUTRITIONIST RECOMMENDS.
Nutritionists recommend a daily consumption of 3-4 tablespoons of oil because your body needs "good" fats to be healthy.
TECHNICAL DETAILS



BEST BEFORE DATE
24 months after production date
NUTRITIONAL TABLE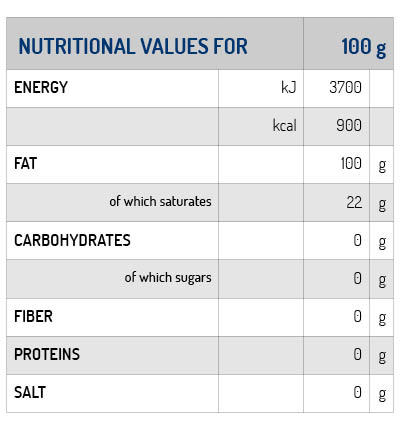 HAVE FUN COOKING
A demonstration of what you can create with our rice

Sign up for the newsletter today and get monthly news, updates from the company and e-shop promotions!
By subscribing to the newsletter you are eligible to get a discount code to be used in our eshop!