The King of Rice, cultivated only in some specific areas of Italy. Larger and very consistent grains. Chose by the best chefs.

IT'S SPECIAL BECAUSE:
It's your time-saving rice: heat, season and eat!


HOW TO USE:
The rice variety chosen by top chefs. The starch of i ts more compact and longer grains is particularly rich in amylose, which keeps it f irm while cooking and allows it to better absorb sauce.

LIVE BETTER WITH TASTE:
The health benefits of rice derive from its easily assimilable carbohydrates, its noble proteins and the absence of allergens that can cause annoying reactions.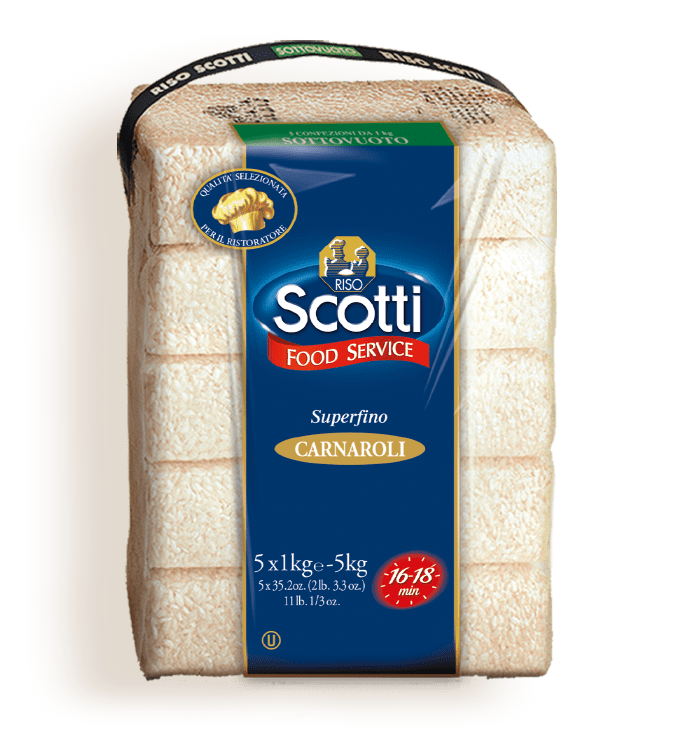 THE NUTRITIONIST RECOMMENDS.
Rice carbohydrates are easily assimilated because, being organized in much smaller grains than those of other cereals, your stomach digests them immediately and transforms them into prompt energy.
#INAIDOFSUSTAINABILITY
– It supports the Italian rice supply chain through the "We are all rice grains" project
– Produced with a lowered environmental impact: we recycle production waste and convert it into the energy we use in our plant, reducing CO2 emissions
TECHNICAL DETAILS

INGREDIENTS
Long Grain Carnaroli Rice


BEST BEFORE DATE
20 months after production date
NUTRITIONAL TABLE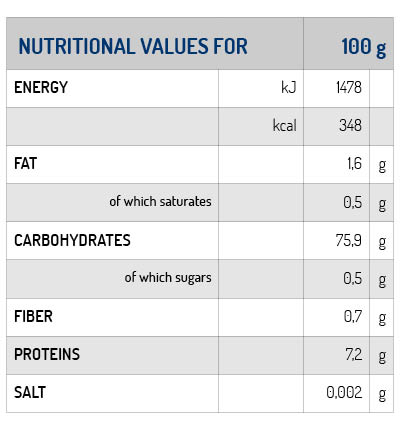 HAVE FUN COOKING
A demonstration of what you can create with our rice

Sign up for the newsletter today and get monthly news, updates from the company and e-shop promotions!
By subscribing to the newsletter you are eligible to get a discount code to be used in our eshop!