Innovative black brown rice, characterized by a long and tapered grain with a pleasantly aromatic taste.

IT'S SPECIAL BECAUSE:
It is your time-saving rice: heat, season and eat!


HOW TO USE:
Gran Nero Integrale 10′ is cooked in less time than wholegrain rice thanks to a production process developed in our laboratories.
Our method of preparation:
1- Pour water and rice together in a pot.
2- Bring to a boil and cook for 10′.
It is the ideal solution for original rice salads and enriches meat and fish dishes.

LIVE BETTER WITH TASTE:
The best choice if you have little time in the kitchen but you don't want to renounce to a healthy and tasty dish.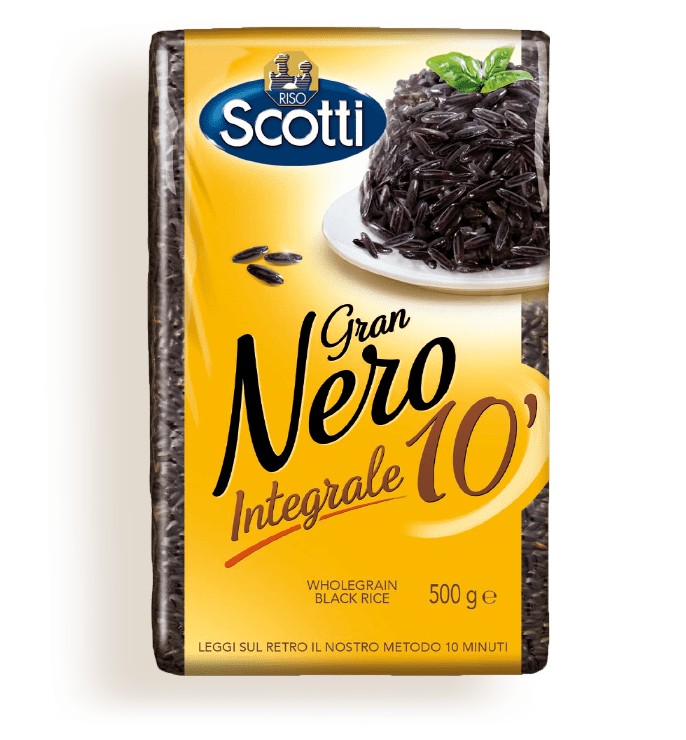 THE NUTRITIONIST RECOMMENDS.
Nutritionists recommend taking at least 25g of fiber per day to facilitate the elimination of body waste.
#INAIDOFSUSTAINABILITY
– Produced with a lowered environmental impact: we recycle production waste and convert it into the energy we use in our plant, reducing CO2 emissions
TECHNICAL DETAILS

INGREDIENTS
Wholegrain Long Grain Parboiled Black Rice


BEST BEFORE DATE
20 months after production date
NUTRITIONAL TABLE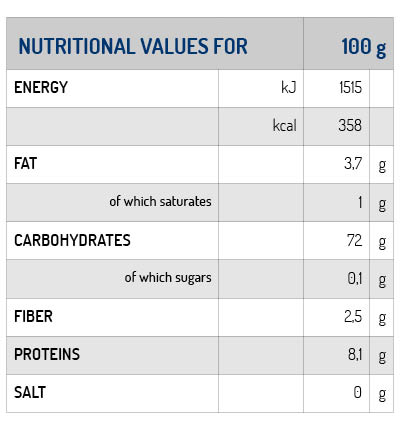 HAVE FUN COOKING
A demonstration of what you can create with our rice

Sign up for the newsletter today and get monthly news, updates from the company and e-shop promotions!
By subscribing to the newsletter you are eligible to get a discount code to be used in our eshop!