INGREDIENTS FOR 4 SERVINGS:
400 g Riso Scotti Jasmin Rice
8 tablespoons of seed oil
300 g diced beef
1 onion
4 carrots
4 eggs
2 quinces (o 2 potatoes)
2 cloves of garlic
water
salt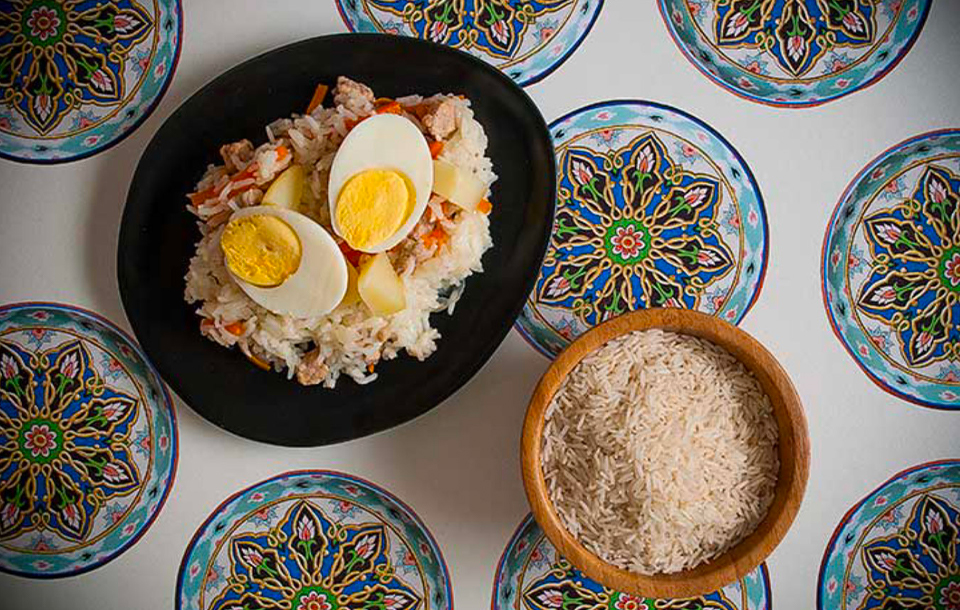 PROCEDURE:
Wash the rice until water is clear. Drain it and keep it back. Clean the carrots and chop them. Don't peel the garlic. Heat the oil in a pan, pour the meat and roast it for some minutes. Join the sliced onion, carrots, garlic, and quinces (or potatoes) after having peeled them and cut into four. Cover the pan and cook for about 25 minutes; remove the garlic and the quinces (or potatoes) from the pan. Pour the rice in the pan and add salted hot water until it's covered, then cover the pan again and cook for further 5 minutes. It's important not to stir the preparation while the rice is cooking. In the meantime, boil the eggs in another pot. When the dish is cooked, add the potatoes and salt, if needed. Stir carefully. Serve the rice with meat and eggs.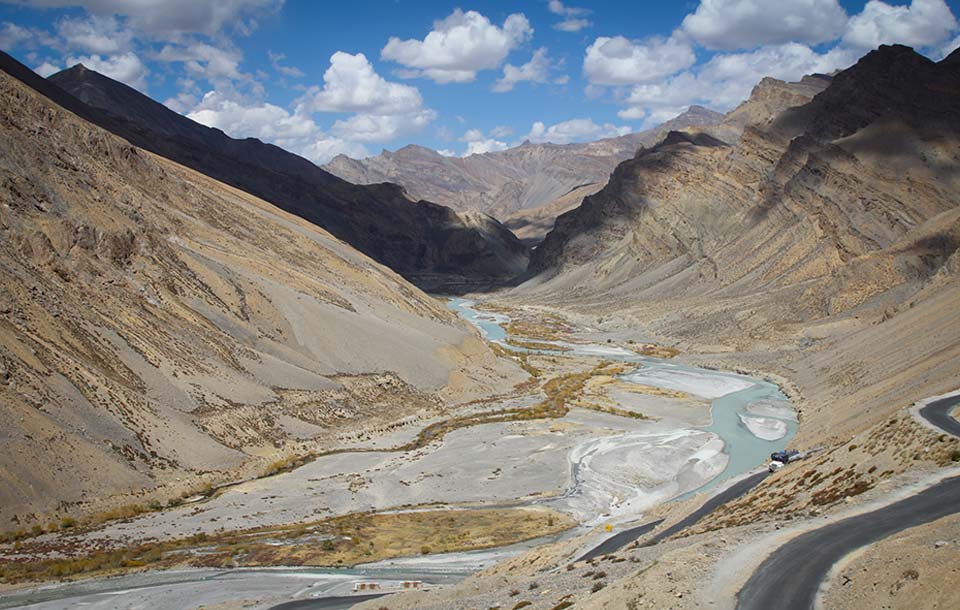 "In the past (and in some places even today) rice was a food destined to the most important guests. No matter how many other dishes had been prepared, without rice the meal was considered poor. Such as salt, rice couldn't be produced by the western soils of Pamir. Shali was the name of imported rice, a delicious variety that was exchanged for great quantities of Iana Pamiri. It was so precious that in Wakhan valley dropping even a single grain was the same as dropping a saint's relic."
Extract from "With Our Own Hands – A Celebration of Food and Life in the Pamir Mountains of Afghanistan and Tajikistan", by Frederik van Oudenhoven and Jamila Haider. 
Tajikistan is located in a mainly mountainous area and its cooking style developed adapting to the climate and local resources. In most dishes, meat is not present, but there are plenty of vegetables. As it already happens in the cooking of the neighbouring Countries, Tajikistan employs most of all muttons in its meat-based dishes. Traditional dishes contain also rice and beans, prepared in several manners. The most popular foods of the Country are Palov (or Pilaf) and Manty. In 2016, Oshi Palov has been declared Intangible Cultural Heritage of Humankind by UNESCO. The dish is prepared both for the daily meals and in case of social events, such as celebrations and rites.