Mix of cereals: Thaibonnet Integrale rice and Zizania, a wild variety native to North America with dark grains.

IT'S SPECIAL BECAUSE:
The kitchen brings people together: brings the scents of distant cultures into the kitchen!


HOW TO USE:
You can use Selvaggio Integrale rice for tasty side dishes, ideal in combination with fish or vegetable dishes.

LIVE BETTER WITH TASTE:
The health benefits of rice derive from its easily assimilable carbohydrates, its noble proteins and the absence of allergens that can cause annoying reactions.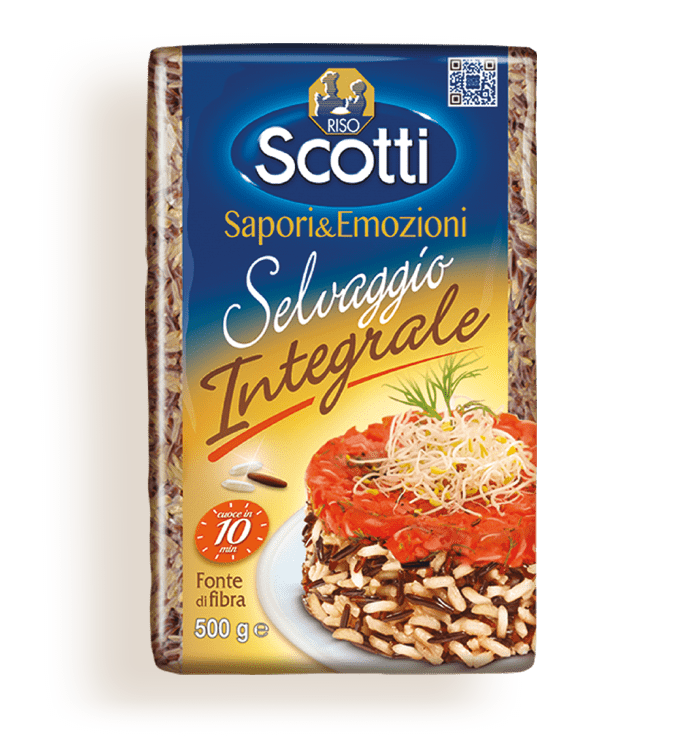 THE NUTRITIONIST RECOMMENDS.
Rice carbohydrates are easily assimilated because, being organized in much smaller grains than those of other cereals, your stomach digests them immediately and transforms them into prompt energy.
#INAIDOFSUSTAINABILITY
– Produced with a lowered environmental impact: we recycle production waste and convert it into the energy we use in our plant, reducing CO2 emissions
TECHNICAL DETAILS

INGREDIENTS
Long Grain Parboiled Brown Rice (80%), Zizania Palustris (20%).


BEST BEFORE DATE
20 months after production date
NUTRITIONAL TABLE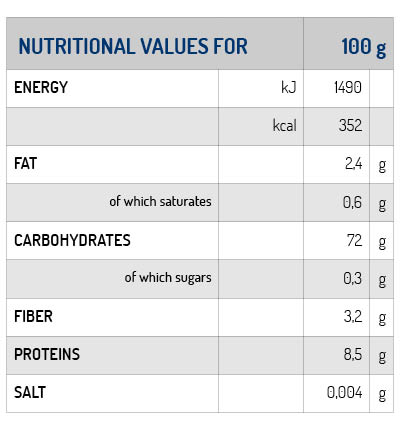 HAVE FUN COOKING
A demonstration of what you can create with our rice

Sign up for the newsletter today and get monthly news, updates from the company and e-shop promotions!
By subscribing to the newsletter you are eligible to get a discount code to be used in our eshop!