Its name means "Queen of Fragrance" and its grains are elongated,
crystalline and delicately scented.

IT'S SPECIAL BECAUSE:
The kitchen brings people together: brings the scents of distant cultures into the kitchen!


HOW TO USE:
You can use Wholegrain Basmati rice for tasty side dishes, ideal in combination with chicken and sautéed vegetables.

LIVE BETTER WITH TASTE:
Wholegrain Basmati rice is a source of fibre and, thanks to a delicate processing, preserves all its scent and its characteristic taste of white flowers and sandalwood.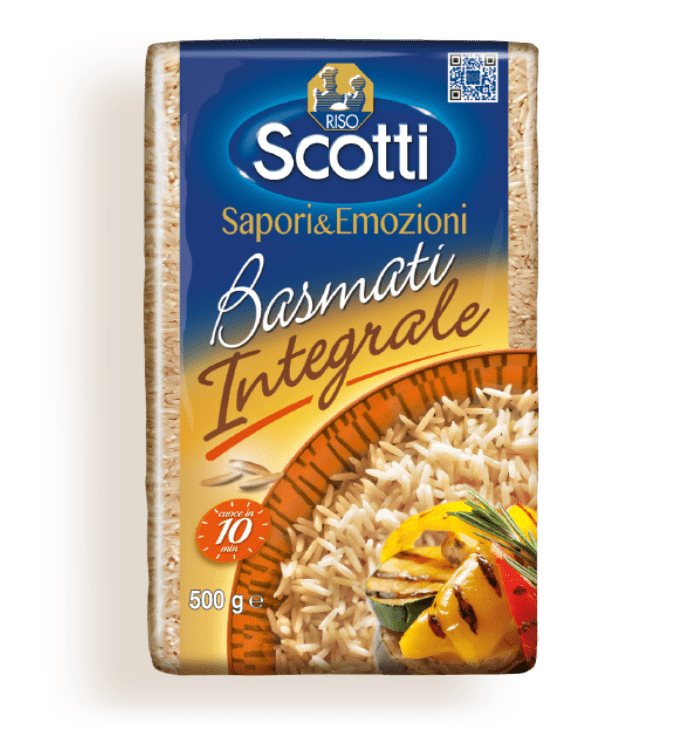 THE NUTRITIONIST RECOMMENDS.
Nutritionists recommend taking at least 25g of fiber per day to facilitate the elimination of body waste.
TECHNICAL DETAILS

INGREDIENTS
Long Grain Brown Basmati Rice


BEST BEFORE DATE
20 months after production date
NUTRITIONAL TABLE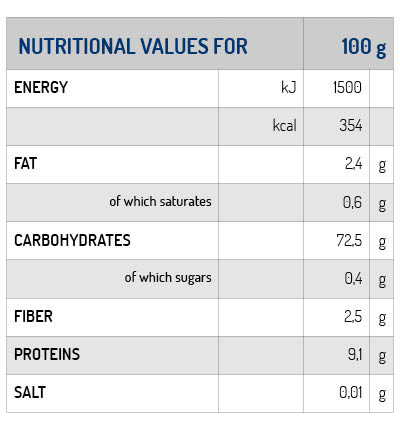 HAVE FUN COOKING
A demonstration of what you can create with our rice

Sign up for the newsletter today and get monthly news, updates from the company and e-shop promotions!
By subscribing to the newsletter you are eligible to get a discount code to be used in our eshop!