RICE CAKES
8 CEREALS AND SEEDS

Organic, gluten-free rice cakes with 8 cereals and seeds.

IT'S SPECIAL BECAUSE:
The rice cakes go perfectly with many ingredients, sweet or savory.

HOW TO USE:
To be used as delicious canapés with your favourite ingredients.

LIVE BETTER WITH TASTE:
Risette 8 cereals and seeds give you the best combination of taste and nutrition for a balanced diet.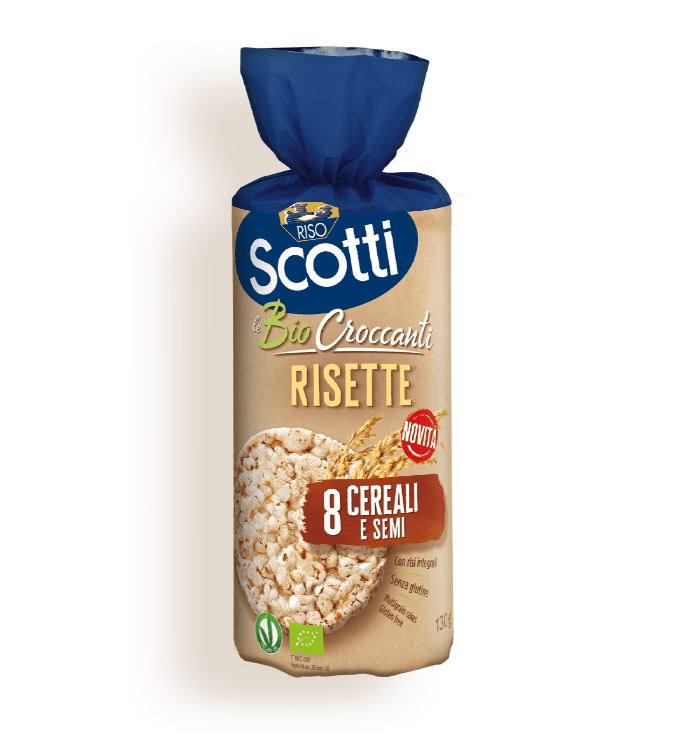 THE NUTRITIONIST RECOMMENDS.
Nutritionists advise us to take a maximum of 70 g of fat per day because excessive consumption causes obesity, heart disease and many other unpleasant health problems.
TECHNICAL DETAILS

INGREDIENTS
Rice* (27%), brown rice* (21%), corn* (20%), brown red rice* (12.1%), brown black rice* (12.1%), sunflower seeds* (3%), millet* (2%), buckwheat* (1%), sorghum* (1%), salt.
* from organic farming

ALLERGENICS
May contain traces of soy and sesame.

SCADENZA
18 mesi dalla data di confezionamento
NUTRITIONAL TABLE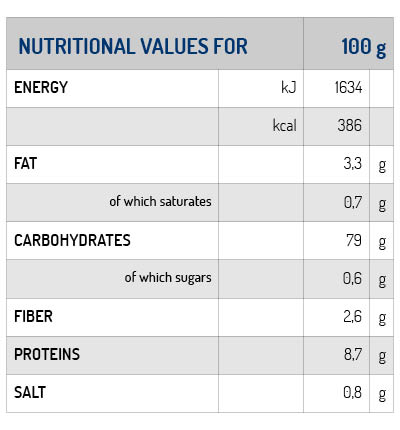 HAVE FUN COOKING
A demonstration of what you can create with our rice

Sign up for the newsletter today and get monthly news, updates from the company and e-shop promotions!
By subscribing to the newsletter you are eligible to get a discount code to be used in our eshop!