RICE PASTA
WITH QUINOA AND AMARANTH – SPAGHETTI

The nutritional properties of rice and quinoa in one of Italy's most beloved first courses: pasta.

IT'S SPECIAL BECAUSE:
Maintains the well-being of rice in pasta format.


HOW TO USE:
Cook it like traditional pasta, in plenty of salted boiling water. For a tasty first course.

LIVE BETTER WITH TASTE:
The lightness and well-being of rice are combined with new ingredients: quinoa and amaranth, rich in nutritional benefits.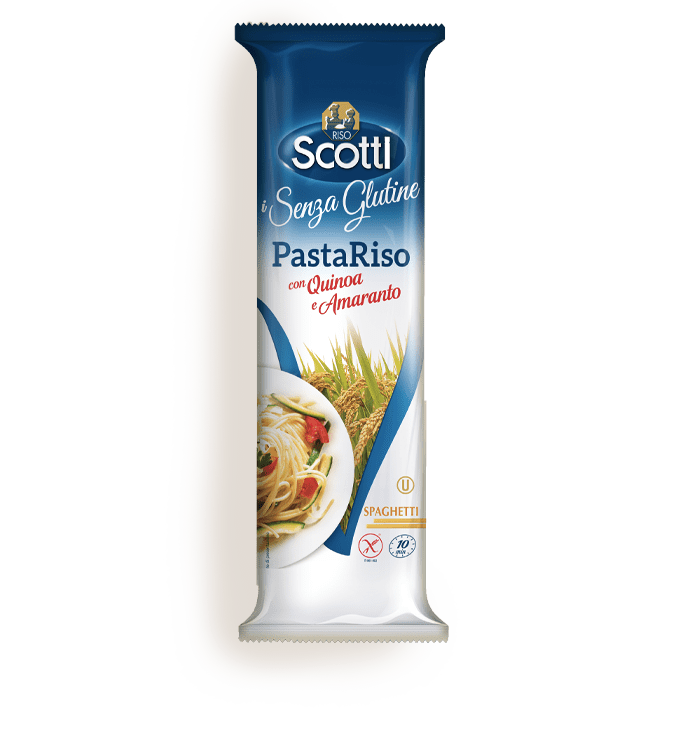 THE NUTRITIONIST RECOMMENDS.
Taking small amounts of carbohydrates consistently throughout the day is important if you want to fuel your body correctly.
TECHNICAL DETAILS

INGREDIENTS
Rice flour (96.5%), quinoa (2%), amaranth (1%), emulsifier: mono and diglycerides of fatty acids. Gluten free.

ALLERGENICS
May contain traces of egg

BEST BEFORE DATE
24 months after production date
NUTRITIONAL TABLE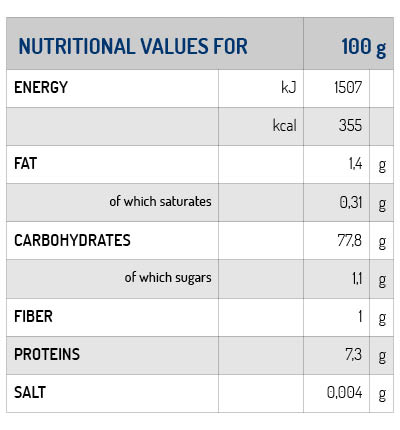 HAVE FUN COOKING
A demonstration of what you can create with our rice

Sign up for the newsletter today and get monthly news, updates from the company and e-shop promotions!
By subscribing to the newsletter you are eligible to get a discount code to be used in our eshop!