RICE PASTA
WITH QUINOA AND AMARANTH – PENNE RIGATE

The nutritional properties of rice and quinoa in one of Italy's most beloved first courses: pasta.

IT'S SPECIAL BECAUSE
Maintains the well-being of rice in pasta format.


HOW TO USE:
Cook it like traditional pasta, in plenty of salted boiling water. For a tasty first course.

LIVE BETTER WITH TASTE:
The lightness and well-being of rice are combined with new ingredients: quinoa and amaranth, rich in nutritional benefits.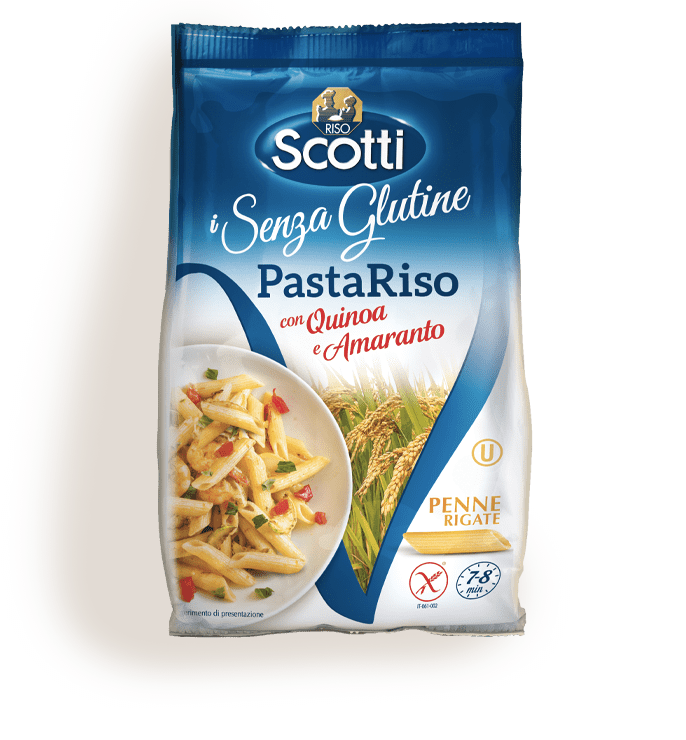 THE NUTRITIONIST RECOMMENDS.
Taking small amounts of carbohydrates consistently throughout the day is important if you want to fuel your body correctly.
TECHNICAL DETAILS

INGREDIENTS
Rice flour (96.5%), quinoa (2%), amaranth (1%), emulsifier: mono and diglycerides of fatty acids. Gluten free.

ALLERGENICS
May contain traces of egg.

BEST BEFORE DATE
24 months after production date
NUTRITIONAL TABLE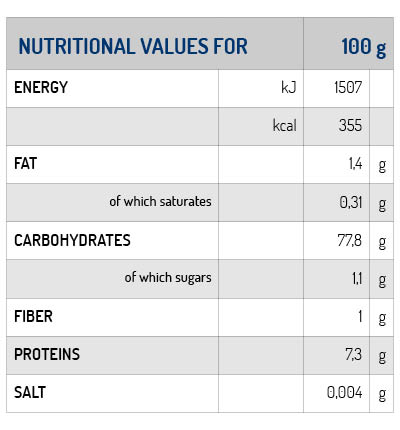 HAVE FUN COOKING
A demonstration of what you can create with our rice
#TIMESAVING
Summer Rice
Tomatoes & Tuna
If you don't have enough time for cooking healthy food, Whole Rice @riso_scotti is right for you! Add chopped tomatoes and tuna for a summer and healthy lunch!
RECIPE
#COOKINGJOINSPEOPLE
Köftes tomato and pepper
TURKEY
Köfte is a ball made with minced meat. There are several variations without the employment of meat, such as the ones with lentils or potatoes.
RECIPE
#COOKINGJOINSPEOPLE
Meigoo Polow
Iran
Traditionally, rice was present in Norther Iran cooking and in the houses of wealthy, while in the rest of the Country bread was the main element. Nowadays, the most appreciated varieties of rice thanks to their flavour are the ones cultivated in Northern Iran. The proposed recipe is Meigoo Polow, a dish cooked in Southern Iran.
RECIPE
#COOKINGJOINSPEOPLE
risotto with pork
ITALY
In the area of Pavia, the "culture of pig" is deep-seated: quand's gà fam, ghe'l pän e salàm ("when you are hungry, you can have bread and salami") is still a common saying. In the past, breed a pig meant having a life insurance and when it was killed, once a year, in order to check whether the meat prepared to make salami was good, a little part of it was used to prepare a risotto.
RECIPE

Sign up for the newsletter today and get monthly news, updates from the company and e-shop promotions!
By subscribing to the newsletter you are eligible to get a discount code to be used in our eshop!