BENESSERE A TAVOLA
WHOLEGRAIN RICE, BARLEY and SUNFLOWER SEEDS

Steamed-cooked, ideal as a first course, salad or side dish.
Ready in two minutes.

IT'S SPECIAL BECAUSE:
It's your time-saving rice: heat, season and eat!


HOW TO USE:
For a first course or a hot side dish, place the bag for two minutes in the microwave adding two tablespoons of water, or pour the contents of the bag into boiling water for one minute. If you let it cool you will have a tasty salad to enrich to your taste.

LIVE BETTER WITH TASTE:
The right choice if you have less and less time to spend in the kitchen and if you want a product that is easy to prepare, but at the same time healthy and balanced.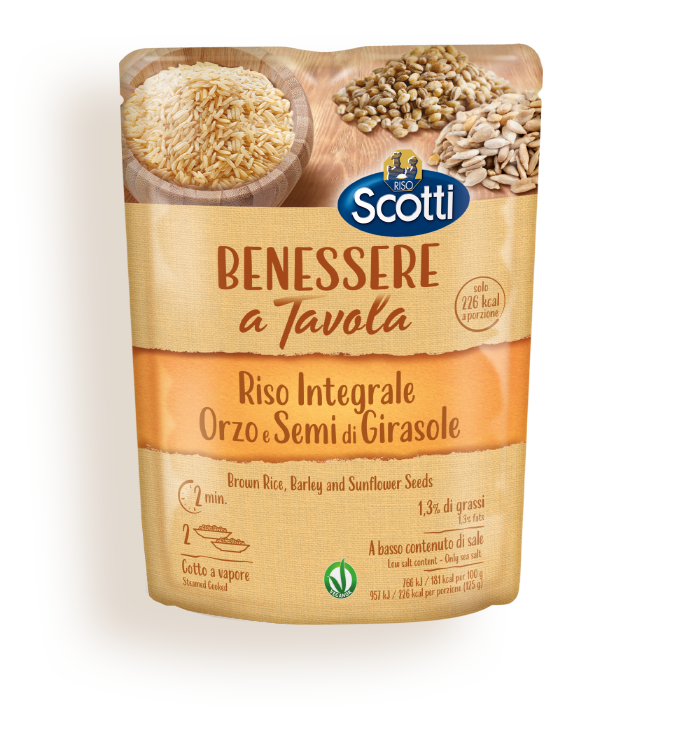 THE NUTRITIONIST RECOMMENDS.
Taking small amounts of carbohydrates consistently throughout the day is important if you want to fuel your body correctly.
TECHNICAL DETAILS

INGREDIENTS
Ingredients: water, precooked barley 26.9%, parboiled brown rice 23%, sunflower seeds 3%, rice oil, sea salt.

ALLERGENICS
Allergens: contains gluten – may contain traces of soya, sesame seeds, nuts.

BEST BEFORE DATE
20 months after production date
NUTRITIONAL TABLE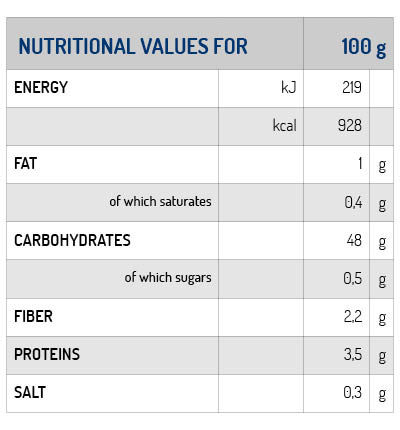 HAVE FUN COOKING
A demonstration of what you can create with our rice

Sign up for the newsletter today and get monthly news, updates from the company and e-shop promotions!
By subscribing to the newsletter you are eligible to get a discount code to be used in our eshop!