18-MONTH AGED
CARNAROLI 160 YEARS GREEN

Premium Italian Rice for Risotto – 1950s Edition

IT'S SPECIAL BECAUSE:
Carnaroli grown exclusively in the Lombard rice fields, subjected to careful selection, set aside for at least 18 months, worked in stone as it once was


HOW TO USE:
You can use 18-month aged Riso Carnaroli for your great signature risotto!

LIVE BETTER WITH TASTE:
After resting for 18 months at refrigerated temperature, the starchy components of the grain stabilize. The rice grain becomes more structured and consistent, releasing less protein, vitamins and starch into the cooking water, thus absorbing the seasonings better.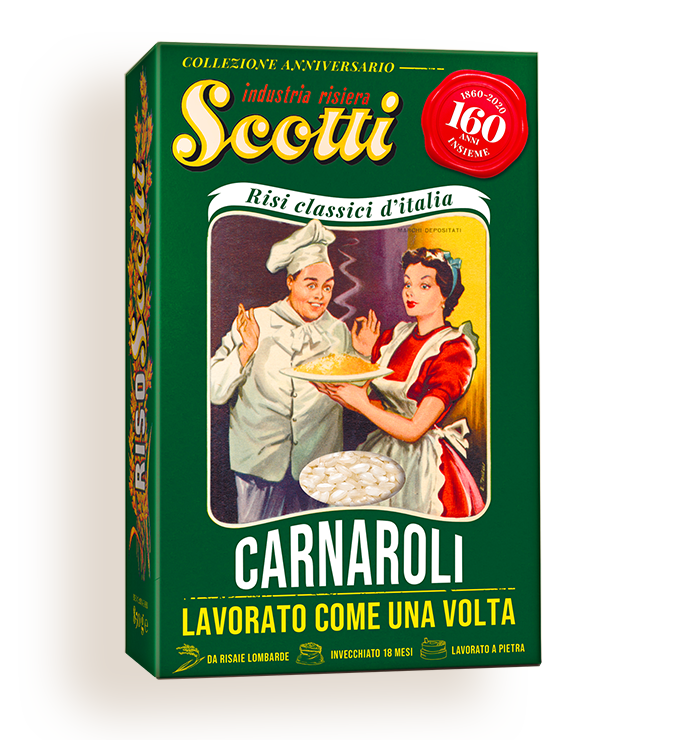 THE NUTRITIONIST RECOMMENDS.
Taking small amounts of carbohydrates consistently throughout the day is important if you want to fuel your body correctly.
#INAIDOFSUSTAINABILITY
– It supports the Italian rice supply chain through the "We are all rice grains" project
– Produced with a lowered environmental impact: we recycle production waste and convert it into the energy we use in our plant, reducing CO2 emissions
– At least 80% of this package cardboard is made out of recycled material.
TECHNICAL DETAILS

INGREDIENTS
Long Grain Carnaroli Rice


BEST BEFORE DATE
20 months after production date
NUTRITIONAL TABLE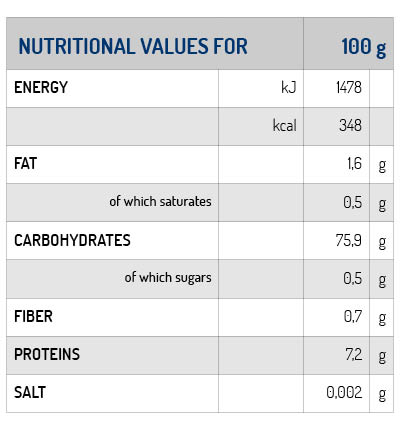 HAVE FUN COOKING
A demonstration of what you can create with our rice

Sign up for the newsletter today and get monthly news, updates from the company and e-shop promotions!
By subscribing to the newsletter you are eligible to get a discount code to be used in our eshop!