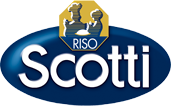 You can enjoy Rice and Cocoa Chiccolat every moment of the day: for the light breakfast of your children of as a refreshing drink for the whole family.

If you want a light and easily absorbable drink, a mouthful of yummy gusto, Rice and Cocao Chiccolat is the ideal solution. It doesn't contain the proteins of cow's milk and so it's suitable also in case of intolerance to the milk or due to the physiological drop of the enzymes' activities that can occur with the passing of time.


Water, rice* (17%), cane sugar*, cocoa powder* (1,5%), rice oil, stabilizers: carrageenan, xantham gum, salt. (*from organic agriculture).Gluten free


14 months from the packaging date.


With a glass of Rice and Cocoa Chiccolat (200 ml) you take 7.1% of the energy you need in a day and only 2.8% of fats.
Nutritionists recommend taking maximum 70g of fats a day to maintain a good health.
Remember that the excessive use of fats causes obesity, heart diseases and several other unpleasant health problems.

Remember, if you are a healthy and dynamic woman you should take on average between 1700 and 2000 calories a day.
If you are a man in the same conditions instead, you should take between 2000 and 2400 calories a day.

Such requirements obviously vary depending on age, life style and your general state of health.
Our offices are open Monday to Friday from 8:00 to 13:00 and 14:00 to 18:00
Via Angelo Scotti, 2
27100 Pavia
Tel. +39 0382 5081
Fax. +39 0382 577265
E-mail: info@risoscotti.it
Via Angelo Scotti, 2
27100 Pavia
Tel. +39 0382 508341
Hours: 8.30-12.30 | 15.00-19.00
E-mail: negozio@risoscotti.it
Via Angelo Scotti, 2A
27100 Pavia
Tel. +39 0382 508216
Fax. +39 0382 571319