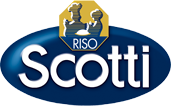 You can use 10' Whole Rice for all your dishes, even if you don't have much time: risottos, fresh salads, flans or side dishes. Its marked taste will give an extra touch to your recipes.

Thanks to parboiling, the old technology that allows to keep unchanged the nutritional values of the rice, through the combination of water and heat on the rice's grain, you will have a whole rice easy to cook, good, with an high fibre content, useful for your wellbeing.


Very fine Thaibonnet whole parboiled rice.


26 months from the packaging date


In 100g of 10' Whole Rice you find 17% of fibres and 27% of proteins you need in a day.
Nutritionists recommend taking at least 25g of fibres a day in order to facilitate the elimination of dross. On the contrary today we take only 10g because we eat more refined foods and less fruits and vegetables than our parents.
Our offices are open Monday to Friday from 8:00 to 13:00 and 14:00 to 18:00
Via Angelo Scotti, 2
27100 Pavia
Tel. +39 0382 5081
Fax. +39 0382 577265
E-mail: info@risoscotti.it
Via Angelo Scotti, 2
27100 Pavia
Tel. +39 0382 508341
Hours: 8.30-12.30 | 15.00-19.00
E-mail: negozio@risoscotti.it
Via Angelo Scotti, 2A
27100 Pavia
Tel. +39 0382 508216
Fax. +39 0382 571319