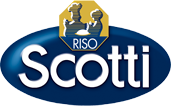 A simple and genuine sweet, ideal for breakfast, available on a tray: a fine sweet to eat at the end of the meal.

Only with ground rice, prepared without additional preservatives; you will feed without putting on weight.


Ground rice 50%, dark chocolate 15% (cocoa paste, sugar, cocoa butter, emulsifier: soy lecithin, vanilla), butter, sugar, vegetable margarine, rice germ 3%, rice bran oil 1%. Raising agents (Disodium diphosphate, sodium carbonate, starch).

Produced in a factory using cereals that contain gluten, soy, eggs, milk, shell fruits, peanuts, sesame and lupin.

12 months from the packaging date.


Remember that the rice's carbohydrates are easily absorbable because, being organized in granules much littler than the other cereals' ones, your stomach digests them at once and converts them into energy immediately available for your body.
Nutritionists recommend us having a good breakfast that provides about 30% of the calories we need during the day.

Remember, if you are a healthy and dynamic woman you should take on average between 1700 and 2000 calories a day.
If you are a man in the same conditions instead, you should take between 2000 and 2400 calories a day.

Such requirements obviously vary depending on age, life style and your general state of health.
Our offices are open Monday to Friday from 8:00 to 13:00 and 14:00 to 18:00
Via Angelo Scotti, 2
27100 Pavia
Tel. +39 0382 5081
Fax. +39 0382 577265
E-mail: info@risoscotti.it
Via Angelo Scotti, 2
27100 Pavia
Tel. +39 0382 508341
Hours: 8.30-12.30 | 15.00-19.00
E-mail: negozio@risoscotti.it
Via Angelo Scotti, 2A
27100 Pavia
Tel. +39 0382 508216
Fax. +39 0382 571319