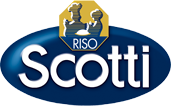 Crunch CioccoeRiso, you will have an energy charge every moment of the day!

Milk chocolate and puffed rice, the snack that satisfies without making you heavier.


Milk chocolate 82% (sugar, milk powder, cocoa butter, cocoa mass, whey powder, emulsifier (soy lecithin, E476), natural flavor), puffed rice 13%, rice extruded 5% (rice flour). It may contain traces of nuts and gluten

It may contain traces of nuts and gluten

24 months from the packaging date.


For a good break or a yummy snack, you can eat about 20g of CioccoeRiso; you will obtain 4.9% of the energy you need in a day and you will feed without exceeding!
Nutritionists recommend eating sweets in moderation, paying attention to the quality of the ingredients and to the type of fats used.

Remember that real chocolate doesn't contain hydrogenated fats that increase LDL cholesterol and at the same time provoke a reduction of HDL cholesterol.
Our offices are open Monday to Friday from 8:00 to 13:00 and 14:00 to 18:00
Via Angelo Scotti, 2
27100 Pavia
Tel. +39 0382 5081
Fax. +39 0382 577265
E-mail: info@risoscotti.it
Via Angelo Scotti, 2
27100 Pavia
Tel. +39 0382 508341
Hours: 8.30-12.30 | 15.00-19.00
E-mail: negozio@risoscotti.it
Via Angelo Scotti, 2A
27100 Pavia
Tel. +39 0382 508216
Fax. +39 0382 571319