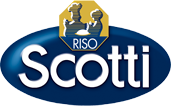 Gran Nero Whole 10' is cooked in less time compared to brown rice thanks to a production process developed in our laboratories. More space for your time!

Brown rice brings with it all the advantages of a product rich in fiber; for you that you have less and less time to spend in the kitchen and that you choose a product that is easy to prepare but at the same time healthy and balanced.




From the packaging date: 26 months


Remember, if you are a healthy and dynamic woman you should take on average between 1700 and 2000 calories a day.
If you are a man in the same conditions instead, you should take between 2000 and 2400 calories a day.

Such requirements obviously vary depending on age, life style and your general state of health.
Nutritionists advise to take small amounts of carbohydrates constantly throughout the day to always have "fuel" for our body.
Our offices are open Monday to Friday from 8:00 to 13:00 and 14:00 to 18:00
Via Angelo Scotti, 2
27100 Pavia
Tel. +39 0382 5081
Fax. +39 0382 577265
E-mail: info@risoscotti.it
Via Angelo Scotti, 2
27100 Pavia
Tel. +39 0382 508341
Hours: 8.30-12.30 | 15.00-19.00
E-mail: negozio@risoscotti.it
Via Angelo Scotti, 2A
27100 Pavia
Tel. +39 0382 508216
Fax. +39 0382 571319