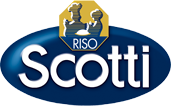 Whole Rice Bread
With Quinoa

You can use the soft slices of PanRiso without warm them.
To enjoy a bruschetta or a slice of crusty bread you can put them in the grill or in the oven for about 1 min.

We started from rice flour, we have implemented a strict selection of raw materials and production process, we used the protective atmosphere as a technique of conservation.
The result is a bread suitable for those who are intolerant/allergic to gluten flavor and texture very close to the traditional bread.


Water, mother yeast 20% (water, 50% rice flour, lactobacilli), corn starch, 6% whole wheat rice flour, 4% rice syrup, high oleic sunflower seed oil, 4% vegetable fiber, buckwheat 2,5%, linseed, sunflower seeds, millet flour 1,7%, sugar syrup, thickeners: hydroxy-propyl-methyl cellulose, vegetable proteins, quinoa flour 1,5%, sesame seeds, salt, 0.7% blown quinoa, yeast, emulsifier: mono and di-glycerides of fatty acids.

Contains sesame, may contain traces of milk.

180 days from the date of packaging


With a single slice of rice bread assume 26% of the fiber we need in the day, with a good supply of calories from carbohydrates of rice.
Nutritionists advise us to take at least 25g of fiber per day to facilitate the elimination of waste.
It is estimated however that today we consume 10g just because we eat more refined foods and there is less fruit and vegetables on our tables than our parents.

Remember, if you are a healthy and dynamic woman you should take on average between 1700 and 2000 calories a day.
If you are a man in the same conditions instead, you should take between 2000 and 2400 calories a day.

Such requirements obviously vary depending on age, life style and your general state of health.
Our offices are open Monday to Friday from 8:00 to 13:00 and 14:00 to 18:00
Via Angelo Scotti, 2
27100 Pavia
Tel. +39 0382 5081
Fax. +39 0382 577265
E-mail: info@risoscotti.it
Via Angelo Scotti, 2
27100 Pavia
Tel. +39 0382 508341
Hours: 8.30-12.30 | 15.00-19.00
E-mail: negozio@risoscotti.it
Via Angelo Scotti, 2A
27100 Pavia
Tel. +39 0382 508216
Fax. +39 0382 571319