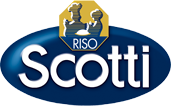 You can use Whole grain Quinoa for tasty first balanced course or vegetable-based dishes.

The regular consumption of wholegrain cereals, within a balanced diet appropriate for your life style, together with a good level of physical activity, helps you to control the oubreak of several chronic diseases.



It may contain traces of fish, shellfish, soy, milk and milk-based products.




With 100 g of Whole Grain Quinoa you take 36% of the fibres you need in a day and 26% of protein.
Nutritionist recommend to take at least 25 g of fibres a day to facilitate the elimination of residues. According to estimates, today we take only 10 g because we eat more refined food and less fruits/vegetables than our parents.

Remember, if you are a healthy and dynamic woman,
You should take on average between 1700 and 2000 calories a day.

If you are a man in the same conditions,
You should take between 2000 and 2400 calories a day.
Our offices are open Monday to Friday from 8:00 to 13:00 and 14:00 to 18:00
Via Angelo Scotti, 2
27100 Pavia
Tel. +39 0382 5081
Fax. +39 0382 577265
E-mail: info@risoscotti.it
Via Angelo Scotti, 2
27100 Pavia
Tel. +39 0382 508341
Hours: 8.30-12.30 | 15.00-19.00
E-mail: negozio@risoscotti.it
Via Angelo Scotti, 2A
27100 Pavia
Tel. +39 0382 508216
Fax. +39 0382 571319