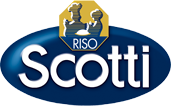 Chiccolat Vegan più is 100% vegan, light and easily absorbable drink.
It doesn't contain the proteins of cow's milk and so it's suitable also in case of intolerance to the milk or due to the physiological drop of the enzymes' activities that can occur with the passing of time.

Chiccolat Vegan più is a vegetable drink with a balanced nutrient supply due to soy protein, carbohydrates of rice and omega 3 and omega 6 hemp.


Drink made of organic rice 50% (water, organic rice (16%), salt), organic soy based beverage 49% (water, organic soybeans (17%)), organic agave syrup, hemp oil organic (0.1%), natural flavor.

It may contain traces of soy



With a cup of Chiccolat Vegan più you introduce in your body 1,9% of fibers and 1,5% of energy that serves in the day.
Nutritionists advise us to take at least 25 grams of fiber a day to facilitate the elimination of waste. It is estimated that today only 10 g consume because we eat more processed foods and less fruit / vegetables on our tables than our parents.

Remember, if you are a healthy and dynamic woman,
you should take on average between 1700 and 2000 calories a day.

If you are a man in the same conditions,
you should take between 2000 and 2400 calories a day.
Our offices are open Monday to Friday from 8:00 to 13:00 and 14:00 to 18:00
Via Angelo Scotti, 2
27100 Pavia
Tel. +39 0382 5081
Fax. +39 0382 577265
E-mail: info@risoscotti.it
Via Angelo Scotti, 2
27100 Pavia
Tel. +39 0382 508341
Hours: 8.30-12.30 | 15.00-19.00
E-mail: negozio@risoscotti.it
Via Angelo Scotti, 2A
27100 Pavia
Tel. +39 0382 508216
Fax. +39 0382 571319