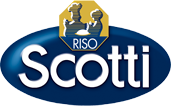 You can enjoy Whole grain Chiccolat in every moment of the day: for a light breakfast or as a cool drink, for all your family.

If you want a light drink easy to assimilate, Whole grain Chiccolat is the ideal solution. It doesn't contain proteins from cow's milk, so it's suitable even in case of milk intolerance due to the physiological drop of the enzymic activity that can occur as the years go by.


Water, organic whole grain rice 16%, organic agave inulin 2%, rice oil, salt




With 100 g of Whole grain Chiccolat you take 6% of the fibres you need in a day and 3% calories.
Nutritionist recommend to take at least 25 g of fibres a day to facilitate the elimination of residues. According to estimates, today we take only 10 g because we eat more refined food and less fruits/vegetables than our parents.

Remember, if you are a healthy and dynamic woman, you should take on average between 1700 and 2000 calories a day.
If you are a man in the same conditions, you should take between 2000 and 2400 calories a day.
Our offices are open Monday to Friday from 8:00 to 13:00 and 14:00 to 18:00
Via Angelo Scotti, 2
27100 Pavia
Tel. +39 0382 5081
Fax. +39 0382 577265
E-mail: info@risoscotti.it
Via Angelo Scotti, 2
27100 Pavia
Tel. +39 0382 508341
Hours: 8.30-12.30 | 15.00-19.00
E-mail: negozio@risoscotti.it
Via Angelo Scotti, 2A
27100 Pavia
Tel. +39 0382 508216
Fax. +39 0382 571319