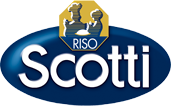 Vegan Plus Risette
With seeds and legumes

Don't renounce the taste, try them instead of bread: a balanced food for breakfast with jam or honey, at lunch instead of bread, or use them as base for yummy canapés.

Vegan Plus rice biscuits are ideal also for a vegan diet: they are balanced from a nutritional point of view and are source of proteins - thanks to the chickpeas they contain - and of Omega 3, thanks to the linseeds and hemp seeds.


Semi-processed biological rice (86.5%), biological chickpeas (11%), biological linseeds (1.5%), hemp seeds (0.5%), salt.

It can contain traces of soya and sesame

18 months from the packaging date



Eating a Vegan Plus Galletta you take a good quantity of proteins and fibres, but very little sugars.
Nutritionists recommended to take at least 25 g of fibres a day to facilitate the elimination of residues. According to estimates, today we take only 10 g because we eat more refined food and less fruits/vegetables than our parents.

Remember, if you are a healthy and dynamic woman you should take on average between 1700 and 2000 calories a day.
If you are a man in the same conditions instead, you should take between 2000 and 2400 calories a day.
Our offices are open Monday to Friday from 8:00 to 13:00 and 14:00 to 18:00
Via Angelo Scotti, 2
27100 Pavia
Tel. +39 0382 5081
Fax. +39 0382 577265
E-mail: info@risoscotti.it
Via Angelo Scotti, 2
27100 Pavia
Tel. +39 0382 508341
Hours: 8.30-12.30 | 15.00-19.00
E-mail: negozio@risoscotti.it
Via Angelo Scotti, 2A
27100 Pavia
Tel. +39 0382 508216
Fax. +39 0382 571319